Appraisals module update – January 2023
18th January 2023
We are excited to announce an update to the Appraisals module in line with the recent NFCC Leadership Framework document recommendations (developed in collaboration with Cheshire FRS), launching 18 January 2023.
Among others, this update includes a new 1-to-1 conversation notes section. Here, managers and reviewees can update notes from their 1-to-1 conversations to support future appraisals.

We have also incorporated new Reviewer Performance Ratings (from 1 to 4). These allow managers to rate their staff on customisable goals and questions. We have also included a reportable well-being section, so managers can keep track of their staff's overall well-being in the workplace.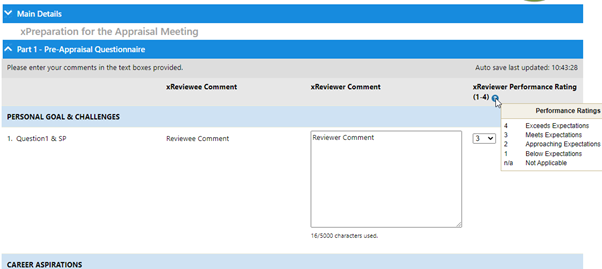 pdrPro Appraisals module
With the pdrPro Appraisals module, every manager can easily keep track of and report on all appraisal reviews and each reviewee's progress and goals.
The module allows managers to record appraisals for all staff (both operational and support staff) across their organisation to meet performance standards. Managers can create developmental objectives and needs for their staff, and they can also view their reviewee's driving license and any qualification details. It also allows reviewees to upload their own content for use during appraisals, to support their documentation of their growth and qualifications.
The Appraisals module is just one of many pdrPro modules developed to make the maintenance of competence for core skills simpler and more transparent. If you have any questions about the Appraisals module update, or any of our other modules, please don't hesitate to get in touch with us at [email protected].