Reports
A wide range of reports on all modules. Choose from our KPI's or parameter driven reports.
Key Performance Indicators (KPI's)
Aimed at senior management these graphical reports give an instant picture of Competency, Requalifications and e-Learning with the ability to drill down to personnel level. KPI's are a framework that gives us the structure to build further KPI's to your specific needs.
Example of a KPI report: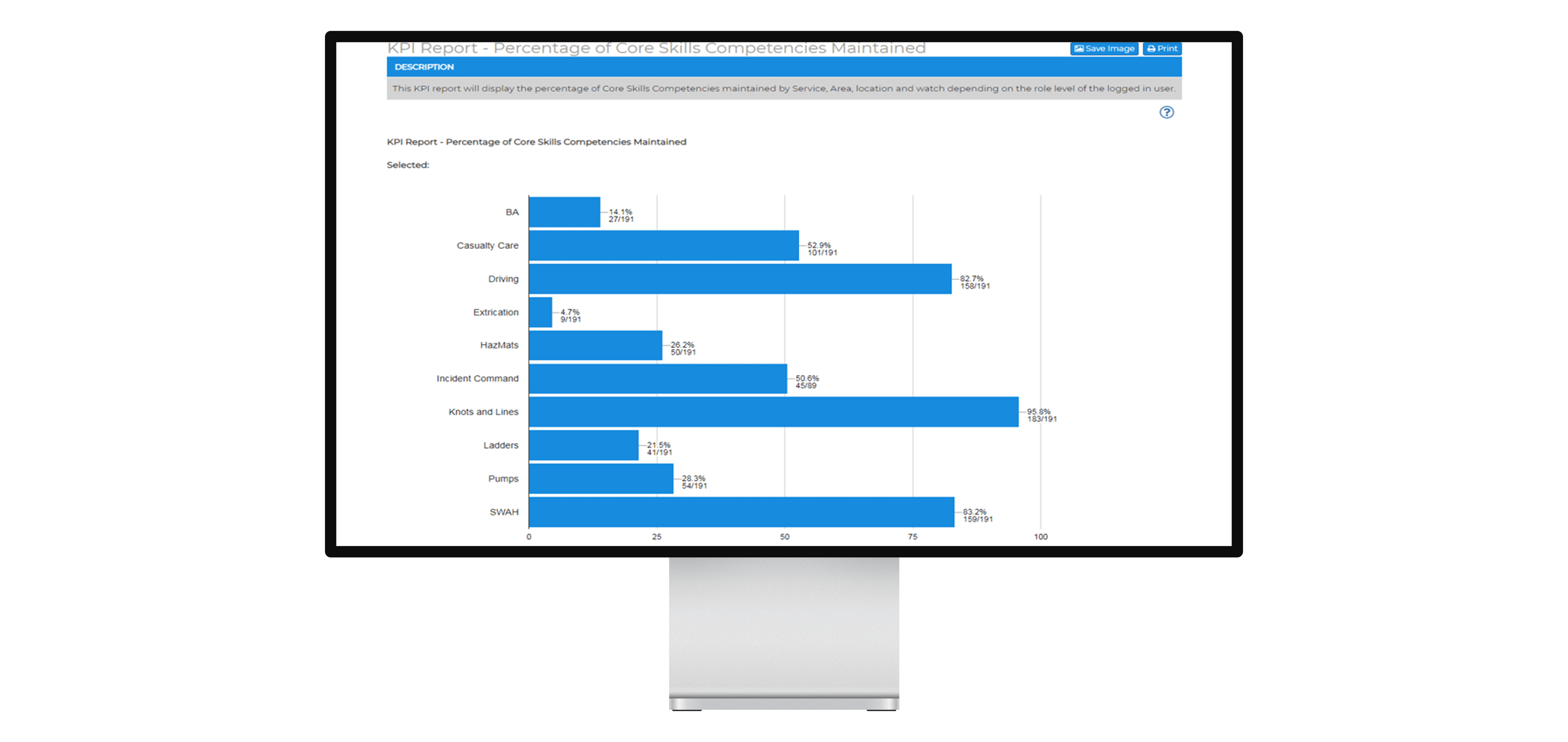 Application Programmer Interface (API)
Our Application Programmer Interface can allow other systems to query the database to access data or integrate information from other systems. The API is a framework on top of which we build methods to return specific information.