Appraisals Module Updated
1st December 2021
The existing Appraisals module has been modified to align it with the recent NFCC guidelines. All the new features are switchable, allowing existing users of this module to phase these in if/when required.
Note: All text including headings in the example screenshots below are changeable and can be configured using the system labels section on the admin homepage
• A new Admin settings page allows control over which sections/features of the appraisal's module are activated.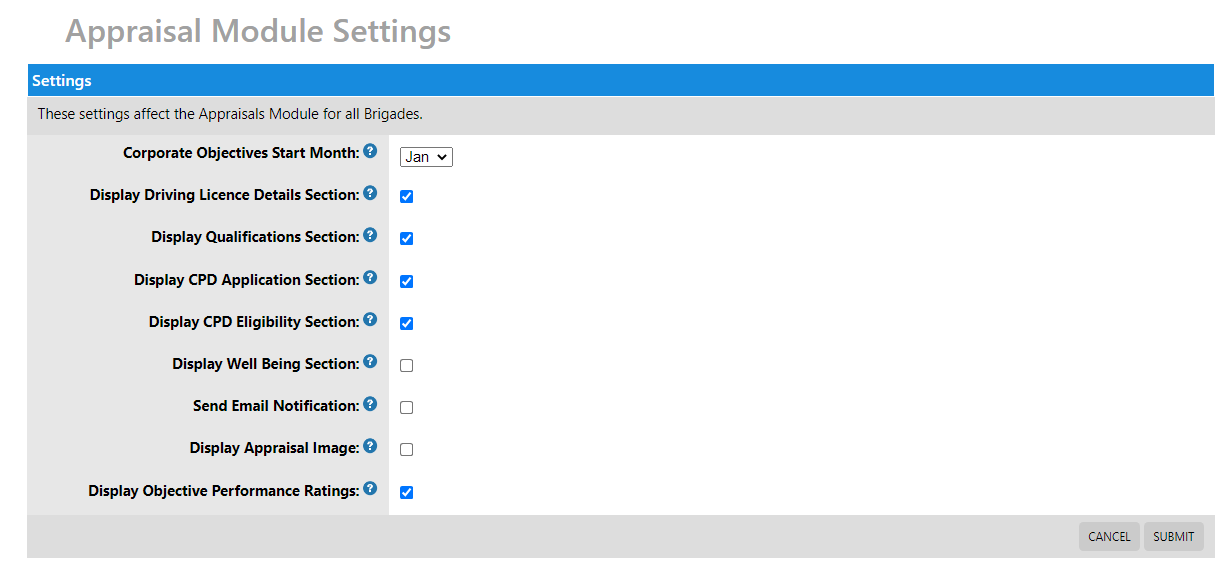 • Pre-appraisal Questions can now be allocated by role, including all new support roles, allowing ops roles/support staff / Senior staff etc to all see a different set of Pre-appraisal questions, if required.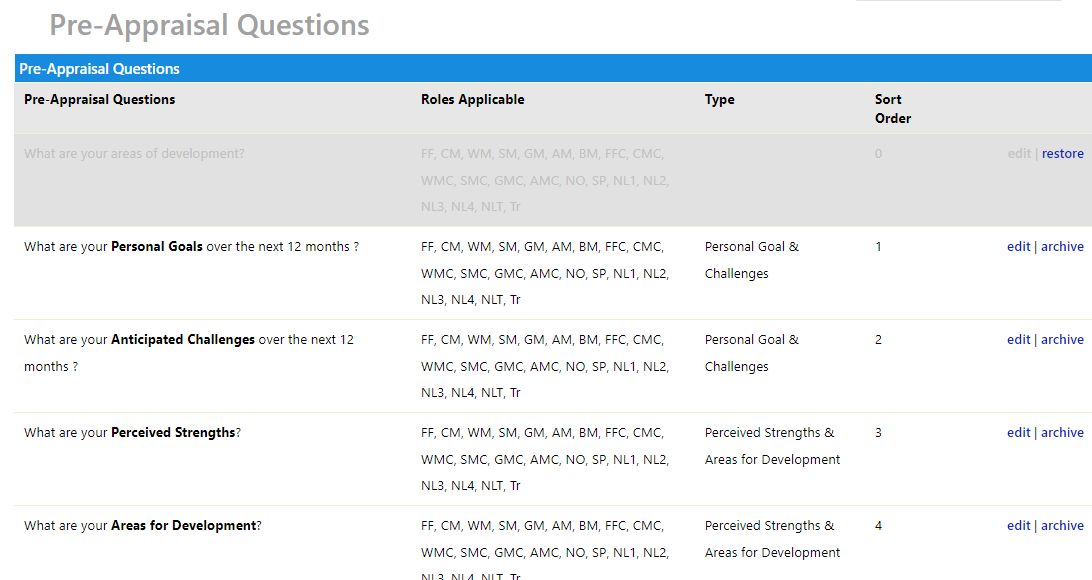 • Pre-appraisal Questions can now be grouped by pre-appraisal question types.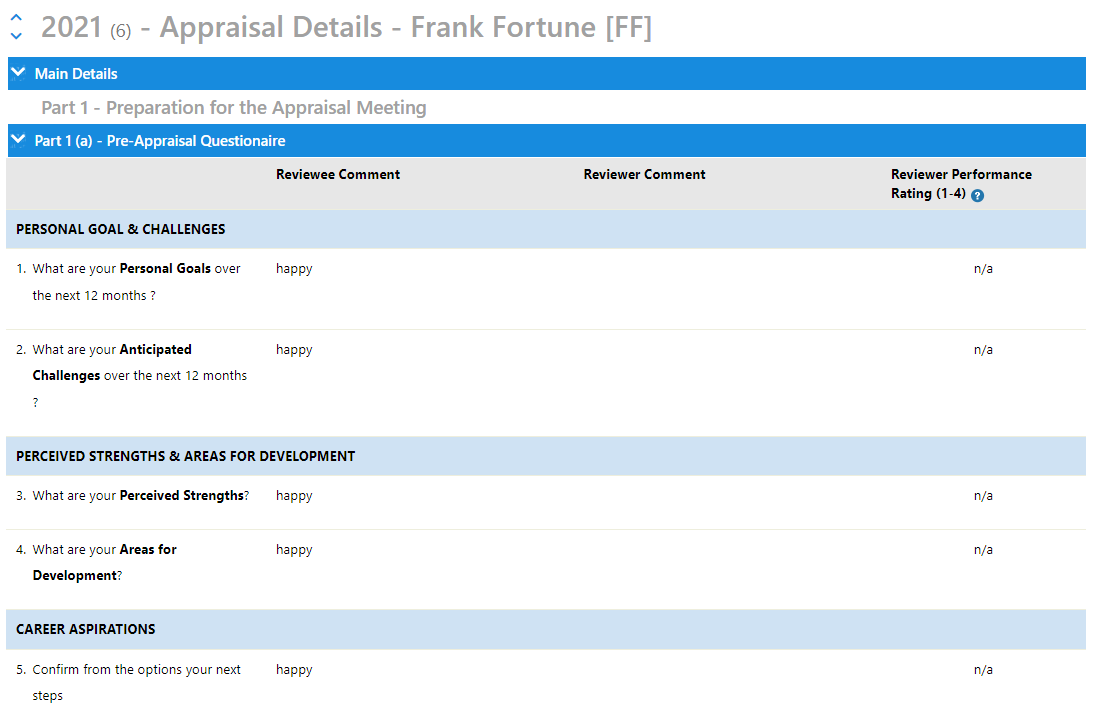 • A new Well Being Section has been added to the appraisal process.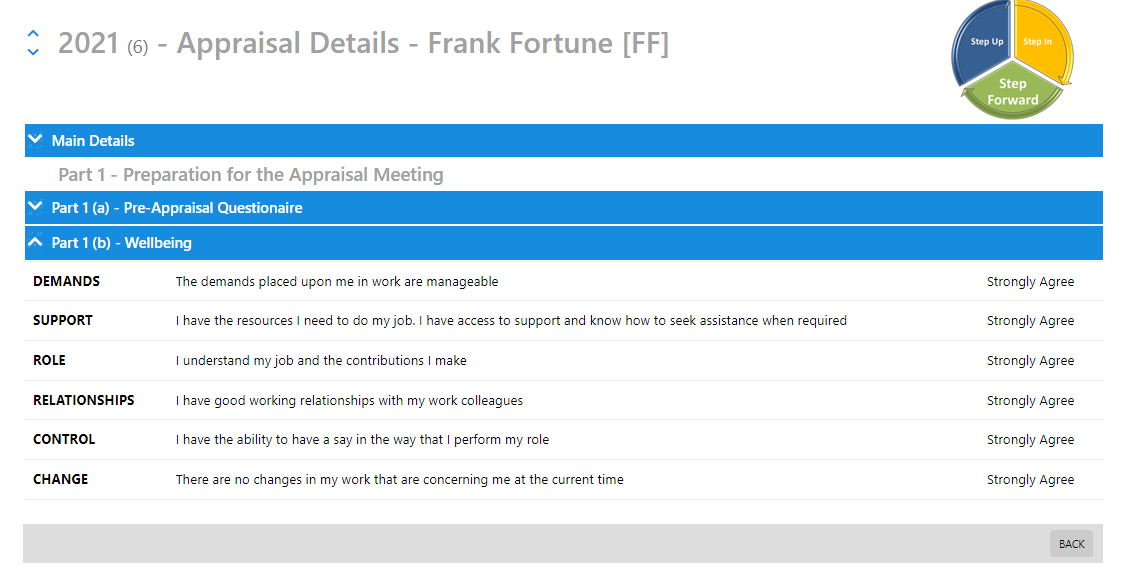 • Reviewers can now enter performance ratings against pre-appraisal comments entered by the individual. All changes are logged and viewable (See example below). Note: The term "performance rating" can be changed as can the options available.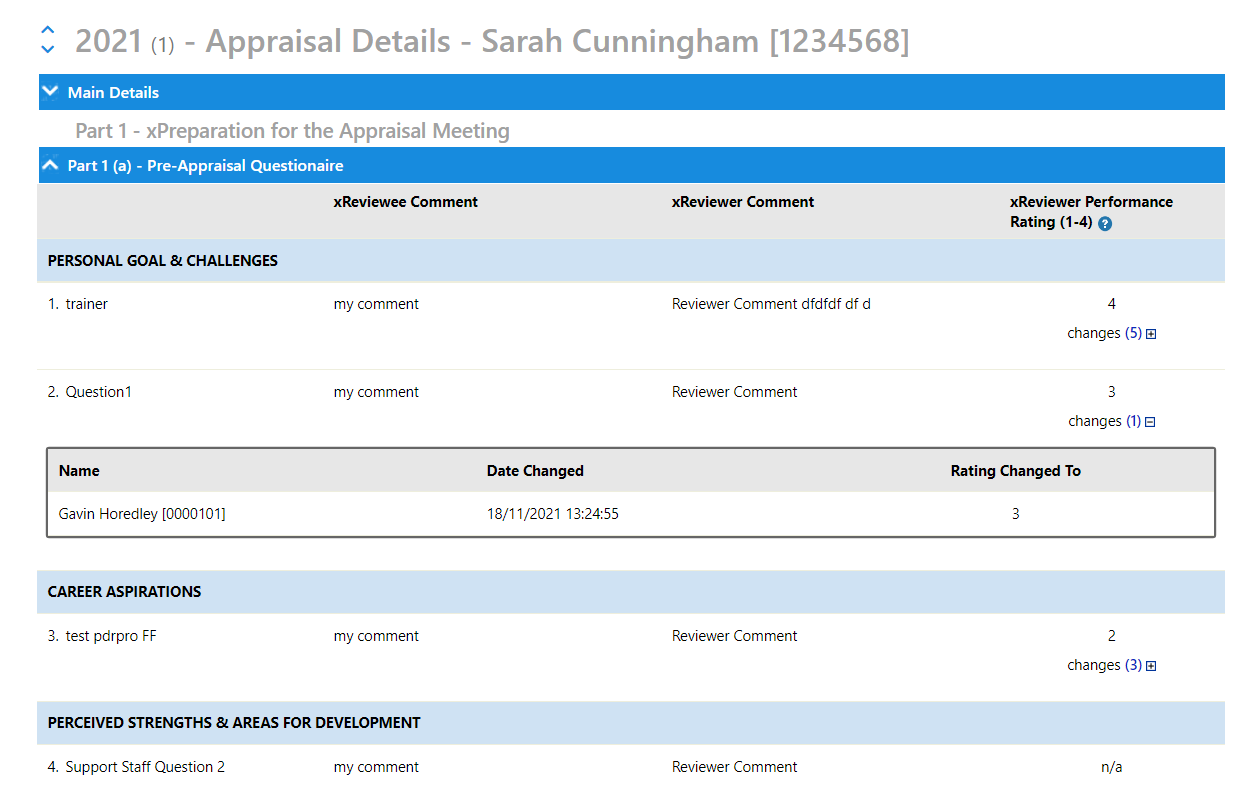 • On completion of an allocated performance Objective, the reviewer can enter their rating. A message is then sent to the reviewee allowing them to enter their rating.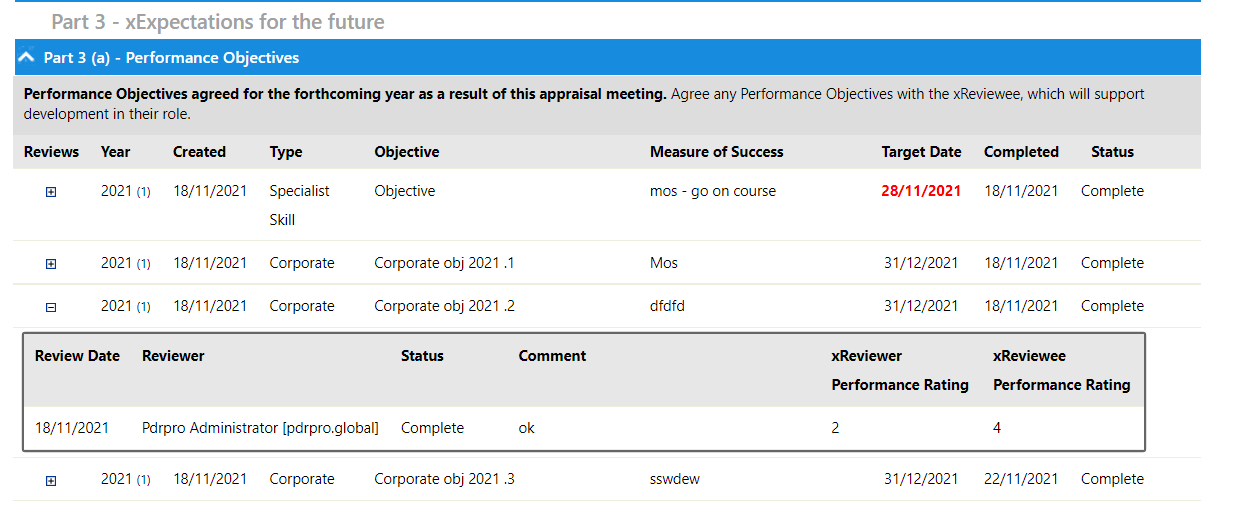 • A new set of CPD eligibility questions has been added to the CPD section.
• In addition to the standard internal messages, external emails can now be sent notifying an individual of an upcoming Appraisal. Activated from the admin home page settings page.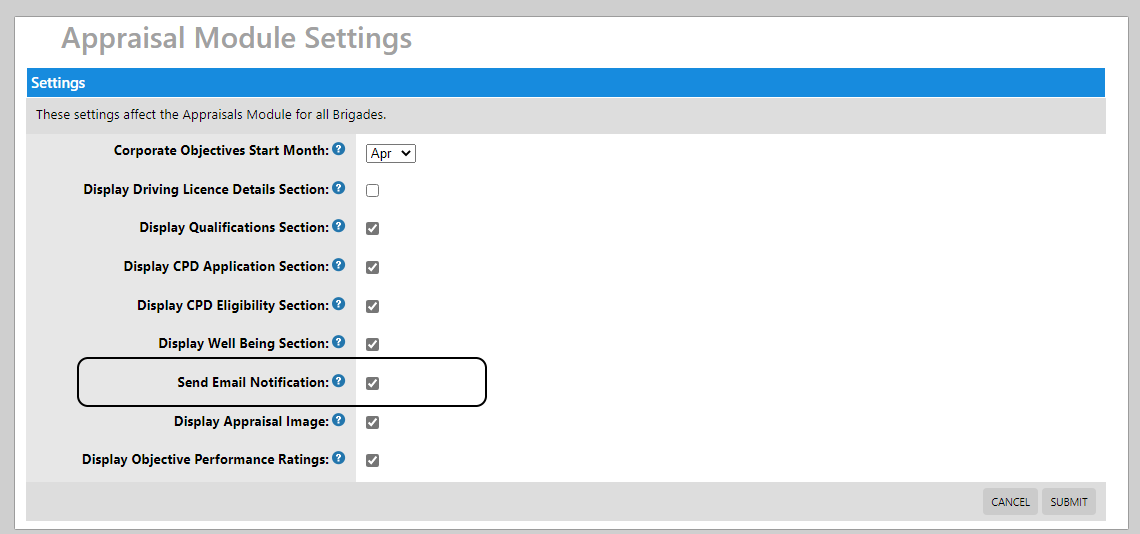 • The designated Appraisal Reviewer can now be changed overtime if required, by either the Administrator or the current Reviewer.