Core System Enhancements
11th November 2021
New Planning Report and two new competency dashboard gauges
New Planning Report designed to Plan Training now available on the Training Planner
• Allow Managers to see the current competency Status of a watch against the required planner month activities over a three period, based on the planner month selected
Includes
• Activity competency due to expire flags
• Activity competency Expiry dates
• All personal Additional Activities for those personnel in the selected watch
• All non-thematic Training Activities for those personnel in the selected watch
Applicable to all roles
• FF – will see just their activities and competency status
• CM, WM – Will see competency status for their allocated watch
• SM's & Above & Trainers will see competency status for a selected watch at their allocated Stations/Permitted Stations
The feature is currently switched off, but can be activated by switching on the system component 'ShowPlannerActivityStatusSummaryReport' located in the System Components section of the admin homepage.
Homepage View – New Planning button.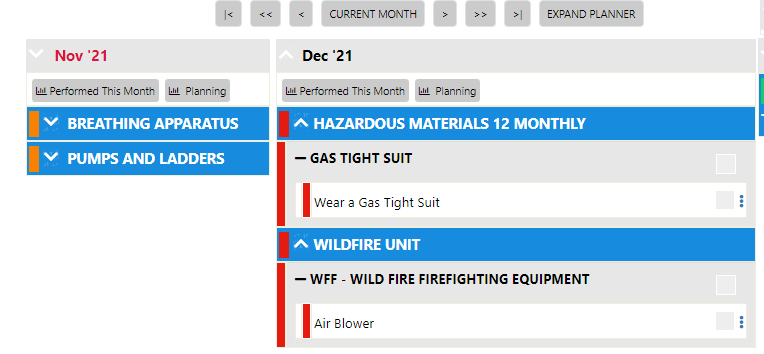 Report Example
CM clicks on the planning button located in the Dec 21 month above. The report displays the next 3 planner months, associated required activities, and the personnel competency status.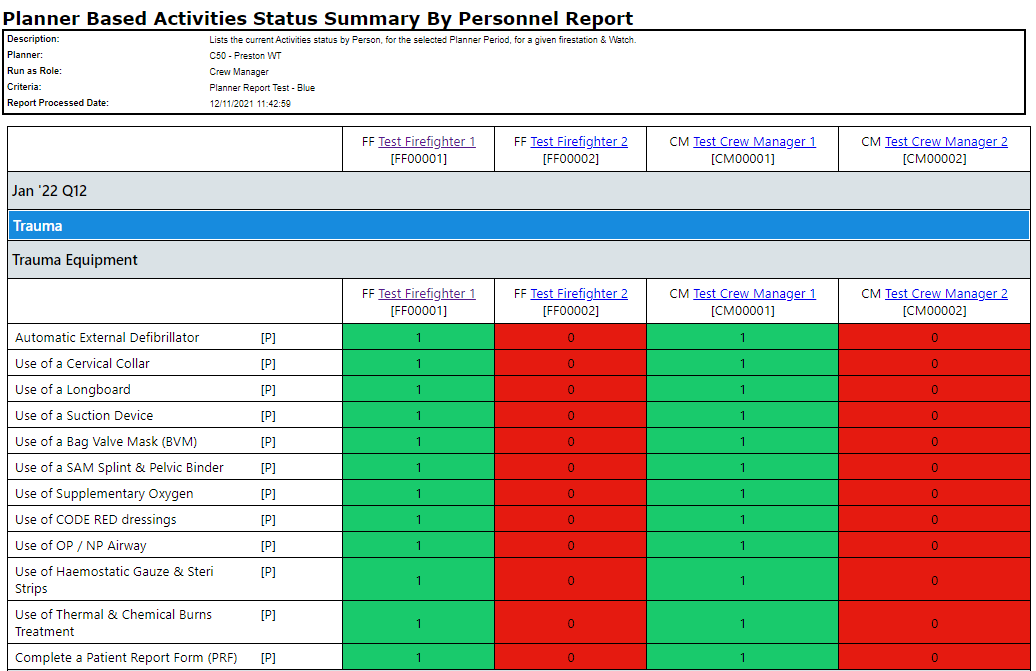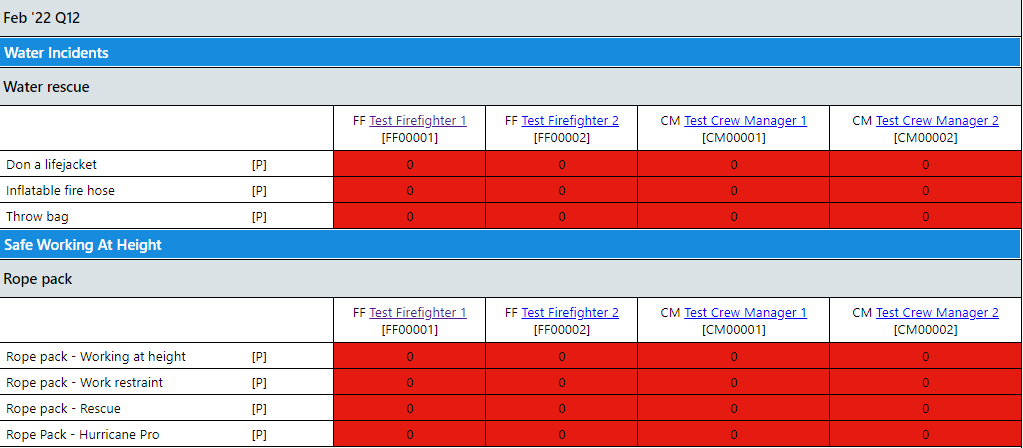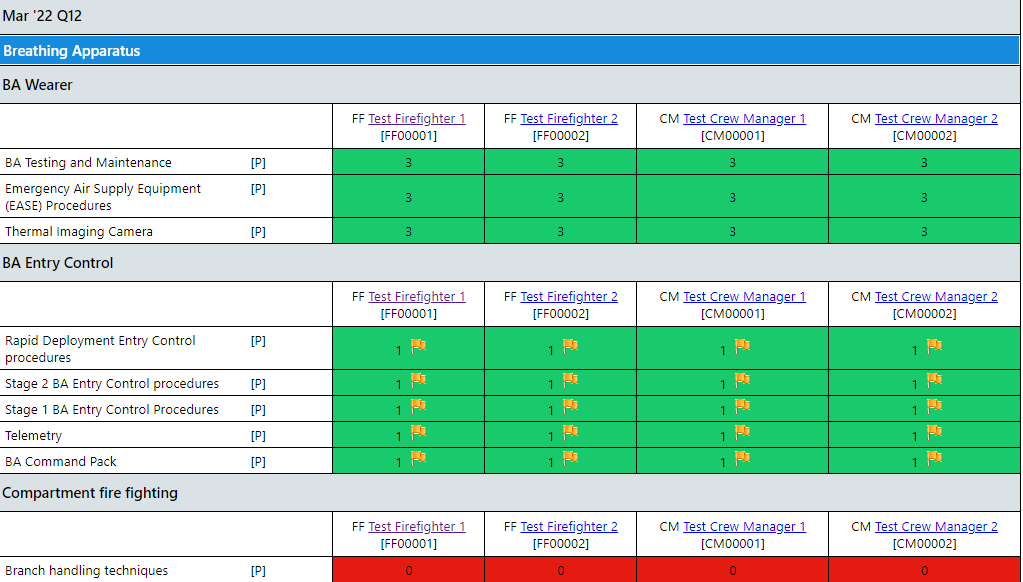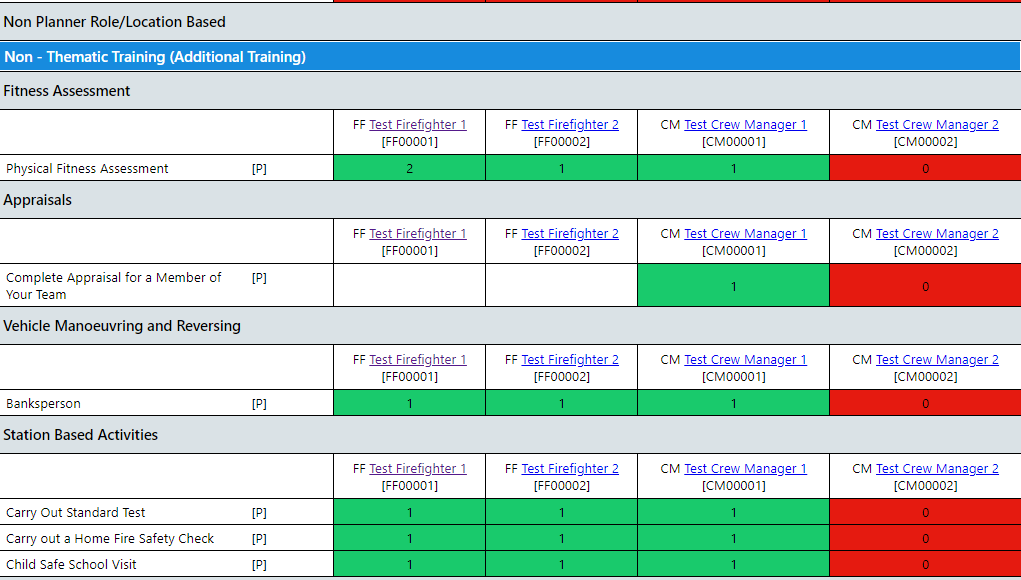 Added two new top level Competency gauge calculation options on the homepage
• The original 'core skills' gauge calculated your progress as a sum of all the linked activities you had achieved. This has proven to be confusing at times when the user is showing 0 of 12 core skills complete yet the gauge is showing 75% complete, for example.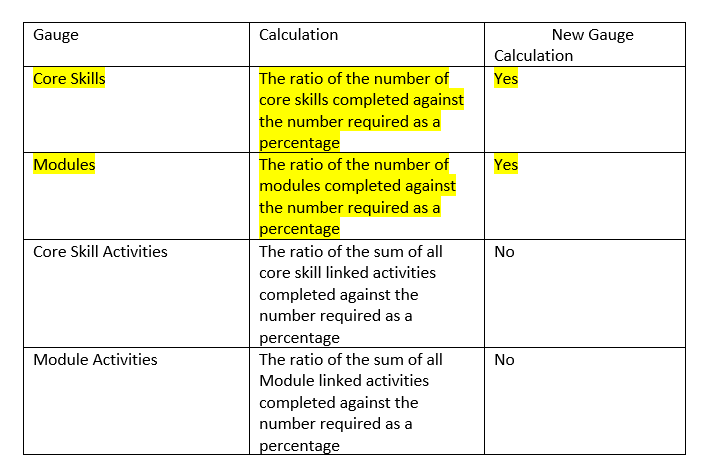 Note: The gauge labels above are default labels, which can and have been changed by each service
• The application setting: Home Page Percentage Display has been updated to allow for the additional gauges available: –
Home Page Percentage Display

Note: The default setting will be 3 (core skill activities) so you will not notice any difference in figures when the changes go live