Personnel Groups functionality for Read and Sign Notifications
16th June 2020
A new functionality is available for personnel groups in Read and Sign. The following steps and screenshots explain how it works.
The new option is on the admin home page and is called Personnel Groups.
      It displays a new screen allowing you to search on Personnel Groups or creating new ones.

A new group can be created into which personnel can be added.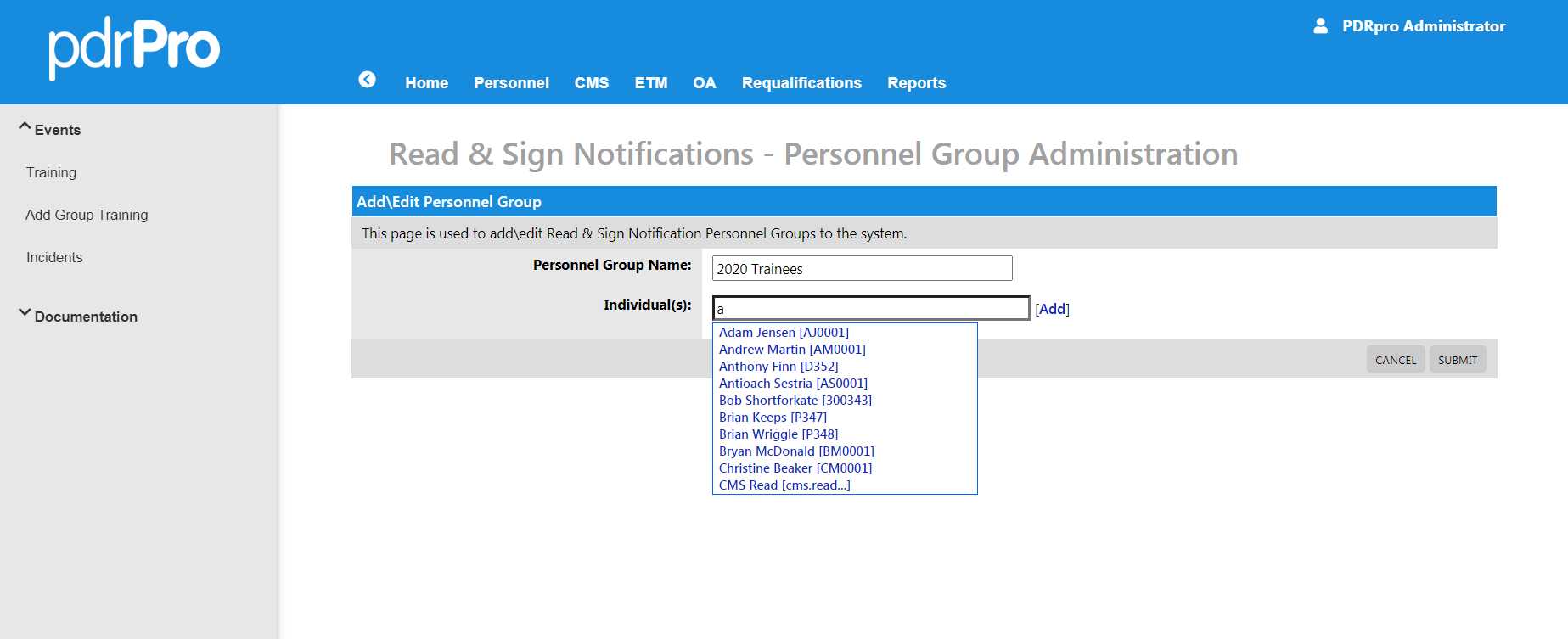 When creating  a notification the newly added personnel group can be selected.