Training Planner – Quarterly Navigation Support
23rd March 2022
Training Planner Update (Switchable Option)
• The training Planner functionality has now been extended to allow full support for Quarterly Planners in terms of navigation and setup.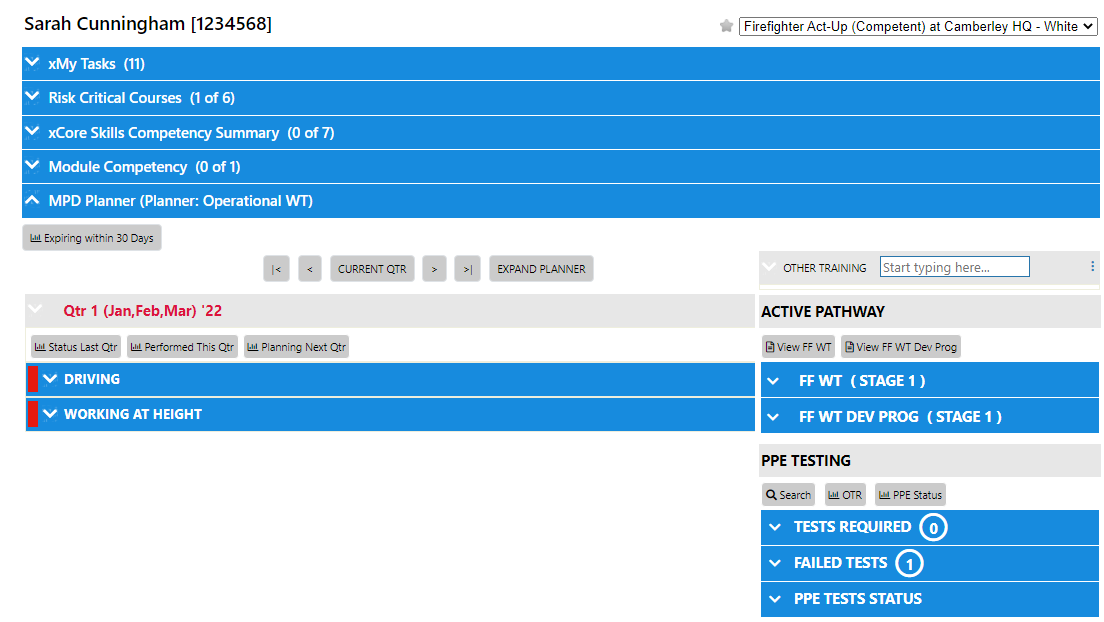 • Administrators can activate this option by setting the New Planner Navigation Method option to "Quarterly" in option 1.2 – Training Planner Settings. Note: This is a service-wide setting.
• The Start Quarter can be set to Jan,Apr,Jul or Oct.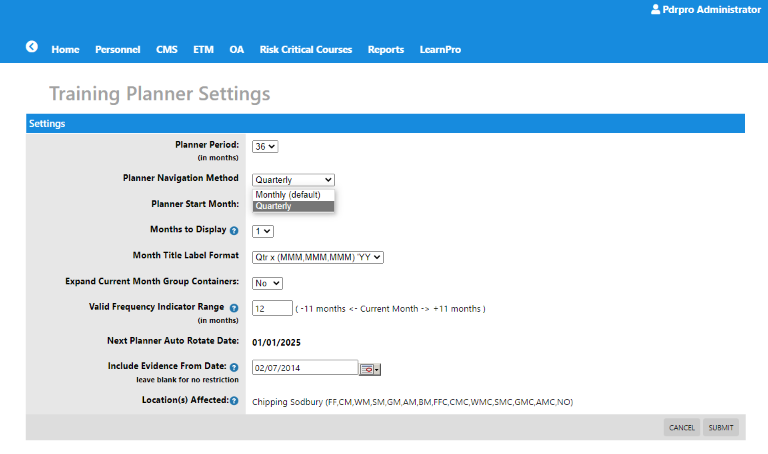 If the quarterly navigation method is select, only each quarter needs populating in the Training Planner Setup Section – 4.1 Setup Training Planner.
The system supports: –
12 Months (4 Qtrs.) – See image below
24 Months (8 Qtrs.)
36 Months (12 Qtrs.)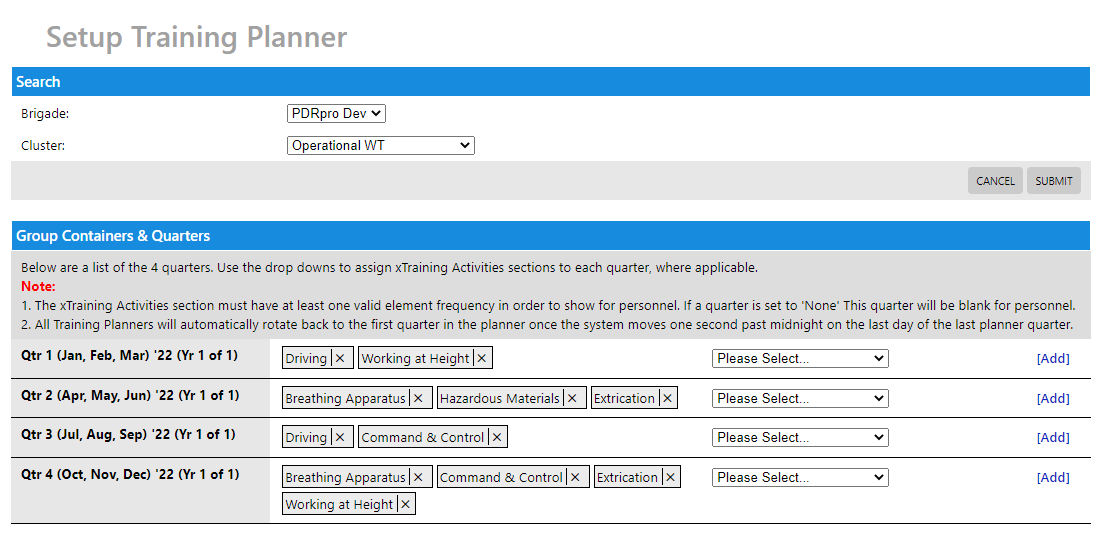 Expand Planner
• When expanding the planner, all quarters will be displayed.

Reports
• The reports displayed will return quarterly data based on the quarter selected.